With Cancer Support Community approaching our 30th year in the East Bay, we want to recognize a leadership group that plays a critical role in guiding and overseeing the organization: our Board of Directors.
If you're not familiar with the legal structure of a nonprofit, the National Council of Nonprofits has the following to say as background:
"Just as for any corporation, the board of directors of a nonprofit has three primary legal duties known as the "duty of care," "duty of loyalty," and "duty of obedience."
Duty of Care: Take care of the nonprofit by ensuring prudent use of all assets, including facility, people, and good will;

Duty of Loyalty: Ensure that the nonprofit's activities and transactions are, first and foremost, advancing its mission; Recognize and disclose conflicts of interest; Make decisions that are in the best interest of the nonprofit corporation; not in the best interest of the individual board member (or any other individual or for-profit entity).

Duty of Obedience: Ensure that the nonprofit obeys applicable laws and regulations; follows its own bylaws; and that the nonprofit adheres to its stated corporate purposes/mission."
So you can see that the Board carries a lot of responsibility for ensuring that CSC is managed with high integrity, pursues our mission with vigor and focus, and uses donated funds efficiently and appropriately.
And our board is among the best; independent charity rating organization Charity Navigator gives CSC a 99.29 rating out of 100—their highest award of 4 stars out of 4 for being run with integrity and transparency. Similarly, charity listing service Guidestar recently honored CSC with their highest rating of the Platinum Seal of Transparency.
The Board does a lot more than govern, however. You've no doubt seen our board members leading committees (like Donald Duggan who chaired this year's golf tournament, Linda Guzzi who chairs our Gala Committee, and Eric Rudney who chairs our Capital Campaign Council), volunteering at events (like Barry Mendelson who directed traffic at our Hope Walk and Patrick Devinger who spoke at our spring Donor Expo), and fundraising (like Sean Maduck, Todd Skriner, Ron Schwab, and John Thuma, who annually secure top sponsorships and donations and introduce new people to CSC).
And, while it is true that we have a top-notch board filled with talented, dedicated people committed to CSC's mission, the work they do today is built upon the phenomenal effort and success of a small army of past board members.
In particular, we would like to recognize five individuals who served lengthy and productive terms on the CSC board, but who retired from the board or whose terms ended in the past year. These individuals provided their personal passion, professional guidance, and powerful networks to help CSC grow to where it is now—a highly respected regional nonprofit with unparalleled service delivery, a strong staff, an enviable financial standing, and an exciting path into the future.
Please join us in acknowledging the outstanding dedication, service, and impact of these individuals.
BILL BERKOWITZ
Bill Berkowitz served on the Board from 2006 to 2018, and was President from 2011 to 2018.  During his tenure, CSC grew dramatically and more than doubled our mission delivery. Bill is retired from a professional career that included several years as Regional Vice President at MCI and Verizon.
RON BOYER
Ron Boyer, CPA, served on the Board from 2005 to 2018.  He was Treasurer throughout his board service, and he now serves as chair of the Audit Committee.  During his tenure, CSC became ranked in the top 1% of nonprofits nationally for fiscal strength and integrity.  Ron is a partner in the accounting firm of Boyer & Conniff.
JAMES HANNA
James Hanna served on the Board from 2010 to 2019 and was Secretary during his tenure.  He also chaired the CSC Golf Classic and still serves on the Golf Committee. James is retired from a professional career that included Chief Technology Officer at AssetMark and Bank of the West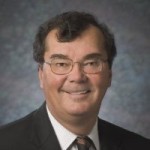 JIM LEWIS
Jim Lewis served on the Board from 2014 to 2018, and chaired the Development Committee during his tenure.  Jim is retired from a professional career that included Vice President, Government Affairs at Comcast and Senior Vice President at MCI and Verizon.
ROD MICKELS
Rod Mickels served on the Board from 2012 to 2019, and previously was on the Leadership Council for several years.  Rod also produced CSC's signature event, the Hope & Healing Gala, since its inception in 2001. He is the co-founder and CEO of InVision Communications.
Cancer Support Community's current Board of Directors
Patrick Devinger, President
First Vice President – CBRE
Sean Maduck, Vice President
Senior Vice President, Commercial – Corcept Therapeutics
Ron Schwab, Secretary
Broker – NorCal Business Brokers
Barry Mendelson, Treasurer
Chair, Investment Committee President – ZRC Wealth Management
Kim Callas
Chief Operations Officer – CMG Financial
Brenda Carlson
Executive Director, Oncology Services – John Muir Health
Donald Duggan
Senior Executive Vice President (Retired), Head of Banking Services – Bank of the West
Linda Guzzi
Senior Vice President (Retired), Enterprise Sourcing and Business Optimization – McKesson
Jewel Johl, MD
Medical Oncologist/Hematologist – Diablo Valley Oncology & Hematology
Kristin Campbell Reed
Director, Corporate Relations – Genentech    
Eric Rudney
Chair, Capital Campaign Principal – Rudney Associates    
Anjali Sibley, MD
Hematologist & Oncologist – Epic Care
Todd Skrinar
Principal, Advisory Services – EY Life Sciences
Frank Starn
Senior Vice President (Retired), Chief Operating Officer – McKesson Pharmaceutical
Piyush Srivastava, MD
Medical Oncologist/Hematologist; Director, Outpatient Palliative Care – Kaiser Permanente
John Thuma
Chair, Engagement Committee Vice President & Financial Consultant – Charles Schwab & Co.